Medical NO Probes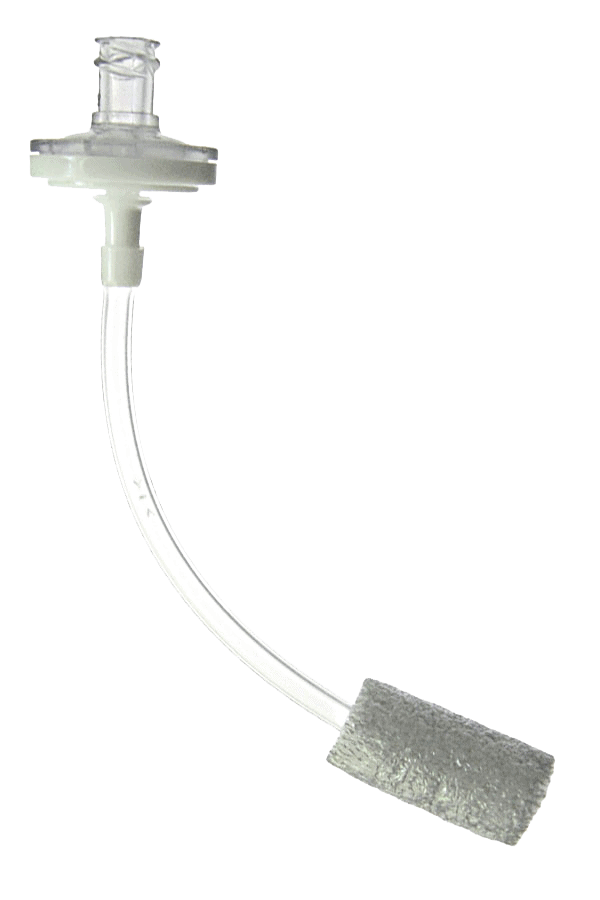 Our nasal probes were specifically developed to conveniently and non-invasively collect or sample on-line physiologic or other gases of interest from the nose.
We offer two types of probes, a neonatal probe and child/adult probes.
The nasal end of the neonatal probe has a tapered end made of flexible neoprene.
The nasal end of the child/adult probes sampling line has a cylindrical olive made of semi-soft poly foam material to make it fit comfortably in a nostril.
The olive centers the probe in the nostril, minimizing mucus blockage as well as keeping it from slipping out of the nostril due to mucosal wetness.
The other end of the sampling line of all probes is fitted with a bacterial filter, which protects an analyzer or a collecting device from contamination.
The probes are of the same length and are manufactured in 4 sizes: neonatal, small medium and large.
Samples of Medical NO Probes are available for immediate order. All OEM components are fully customizable. Browse our extensive catalog or take advantage of our experience and global relationships to source new parts.
One of the ATS/ERS recommended non-invasive technique to measure nasal NO (nNO) is a soft palate closure using a mouth resistor. Our disposable mouth resistors suitable for children and adults promote a complete and reproducible closure of the soft palate preventing a contamination of sampled or collected air.
Showing all 4 results