Medical Flow Regulators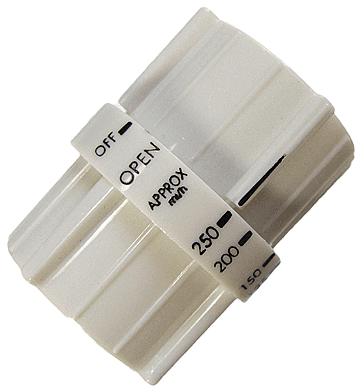 DirectMed offers several styles and sizes of Flow Control and Flow Regulation components.Flow Regulators can be used with any application that requires the control of in-line liquid flow through tubing. They offer an alternative to other imprecise gravity control methods such as roller clamps and reducers. Our Flow Regulators limit the drip rate easily and effectively in the field – using a simple dial method allowing anywhere from 5ml – 350ml per hour.
Customization options include (but are not limited to) color, slip ID/OD as well as custom printing and labeling.
We can help you identify which Flow Regulators will work best for your application and we look forward to consulting with you regarding your project.
More accurate and consistent than clamps and gravity
Rates from 5ml-350ml/hr
All types and sizes of connections
Custom colors, markings, materials
Showing all 11 results